Misty
OEO, (only executive officer)
We are so happy you are here!! Helping you look and feel your best in the images we create starts with getting to know and love you. We at Photography by Misty promise not only painless, but fun, and most importantly, professional and genuine results.
If you call or text us at 214.235.3239, I'll be your initial contact. We will get to know one another and brainstorm about the possibilities. I may also be your photographer or I may introduce you to someone else on the team. Regardless, you'll be in great hands no matter which one of us caters to your needs.
Hey, feel free to give me a call even if you're new in town or calling from out of town and need a local resource. More than likely, I know the right person who you can trust for both your professional and personal needs.
CONTACT MISTY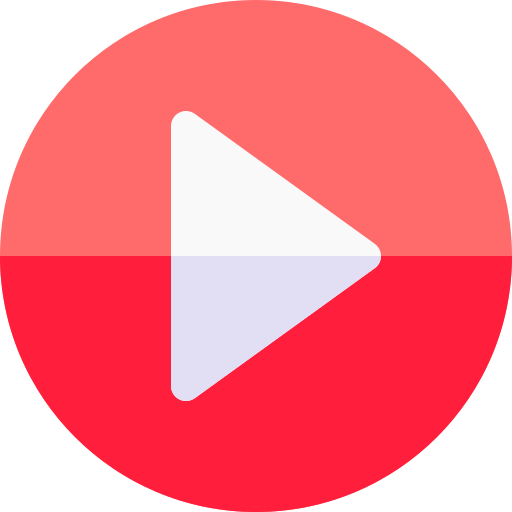 PLANO PULSE PODCAST:
MEET MISTY HOYT
SHOUTOUT DFW BLOG:
MEET MISTY HOYT
Jenny
Associate Photographer
Hey, I'm Jenny. Although I've been around the biz for several years now, it's quite possible we haven't met. Sometimes I'm hiding behind the curtain, answering your Facebook inquiries, posting upcoming events and updating the website. However, I can also be found behind the camera rather than behind the curtain, so if you're bringing your baby to see Santa, your baby is graduating from high school or you need a family portrait, more than likely, I'll be your girl.

Although I love my side hustle, I spend most days playing with my baby girl Marlee, still dating the hubs Seth, knitting, exercising and traveling.
CONTACT JENNY
John Michael aka Jayem
Interactive Event Photography
What's up y'all – I'm John Michael. I get to do the awesome photo booth stuff, or as we like to call it: interactive photography. I love trying new things & pioneering new routes, which makes being in a place where I get to custom design a new experience for each client even more awesome. Planning events and watching them come together, to me, is like a person imagining their very own landscape and then painting it on a canvas. So, the fact that I get to be a part of so many people's creations is a beautiful thing. If you don't catch me at your cousin's wedding, you might find me at UPS, where I work part time in the mornings. If I'm not working, I am probably reading or exercising; or, if it's the weekend, out exploring with my girlfriend and family.
Contact Jayem
Naomi
Client Success Maestro
Hello, my name is Naomi I am a mom, social worker, actress, model, writer and poet. I know that's a lot of hats, right? Isn't that the beauty of life though, trying to find the balance in it all, finding moments to stop, take a breath, laugh, and cherish each moment.
I fell in love with photography for that reason, a great image makes you stop, reminisce, imagine, re-live, laugh, smile, and sometimes it can even bring you to tears.
When am not busy working on the success, personal attention and follow up of our clients. You will find me busy auditioning for plays, writing, participating in spoken word events, and running around with my heartbeats (children).
"Photography is a way of feeling, of touching, of loving. What you have caught on film is captured forever....It remembers little things, long after you have forgotten everything."
--Aaron Siskind
Please feel free to reach out to me, have a wonderful day.
Contact Jayem
Kenneth
Associate Photographer
I'm a coffee-addicted, dog-loving southern boy with a passion for telling stories with photos. My love with photography began with a trip to New York, and for the last 10 years, I've worked on mastering portrait, landscape and lifestyle photography. My personal style is very much a product of my experience. I believe in capturing real moments, and I want my work to exist at the place where classical beauty and modern design intersect.
When I'm not behind the lens, you're likely to find me either traipsing around the outdoors with my wonderful support team (my amazing wife Lauren, new born son, Greyson and our dog Honey), curled up on the couch watching the latest shows on Netflix or spending time with our friends.
CONTACT KENNETH
Kristin
Hair & Makeup Artist/Associate Photographer
Hello my name is Kristin. My creative interests are plentiful, but my priorities lie within my family dynamics. There is nothing better I'd like to do than spend time with my hubby and our two beautiful babies. After I had my son I left the corporate world and that's when my interest in beauty and photography started, and soon after that my passion became my career. I am a stellar hair and makeup artist for my personal clients as well as for Photography by Misty. I also love dreaming up, creating and photographing the perfect set for photographic endeavors, If you have a unique idea for your photoshoot, I'm your girl! I also make a solid assistant (as I obsess over details).
CONTACT KRISTIN
Patricia
Photographer's Assistant
I am true to my kind nature whether you are a friend, a family member or even a stranger. Dogs, photography, sports, fashion and traveling are my passions and hobbies outside of school. And they all make great photographic subjects, too.
Being a photography assistant for Misty and her team comes naturally, as I have been immersed in the art for as long as I can remember. Before I got a Canon of my own, my grandmother used to let me borrow her camera so I could attend Misty's photography camp. Even before I was an official student of Misty, I was learning from her, as she has been taking our family portraits, images of my big and little brothers, myself and our family events for as long as I can remember.
"There's no comparison when it comes to Patricia's assistant skills. She is confident in her eye for the art and her strong understanding of the science is an added bonus when we are on assignment. I just wish her social life and school didn't stand in the way of her availability to assist," said Misty.
Leslie Hassler
Photography by Misty's GO-TO Advisor
Leslie Hassler, owner of Your Biz Rules, is a dynamic author, speaker, and business strategist guiding women owned, service-based businesses into more profits, cash flow, and success. Business owners come to Leslie seeking a way to strategically scale their businesses richly, stop the money leaks, and get back in control with confidence.
Using her more than 12 years of experience in business, finance, mindset, and more, Leslie takes multiple 6 and 7 figure businesses from cash-strapped and struggling to profitable and thriving with her unique Scaling Rich™ Method.

Her genius has also been featured on stages around the United States such as the National Association of Women Business Owners, the Women's Business Enterprise National Council, and more.
Leslie is a mother of two high school boys, an avid traveler and the current President of NAWBO DFW.


Grow Your Business